Hi and welcome! On this blog, you will find stories about our little family's life on the Canadian Prairies, some DIY projects, photos of our family, and potentially a recipe or two. Our main goal is to make this house our HOME, fill it will love and many memories as our family grows.
(My family comes first so I blog when I get the chance and therefore there may be some time between posts - but I am working at being a bit more consistent!)
Thanks for stopping by! Grab a latte (or tea if that's your preference) and stay a bit to learn a bit about our little family: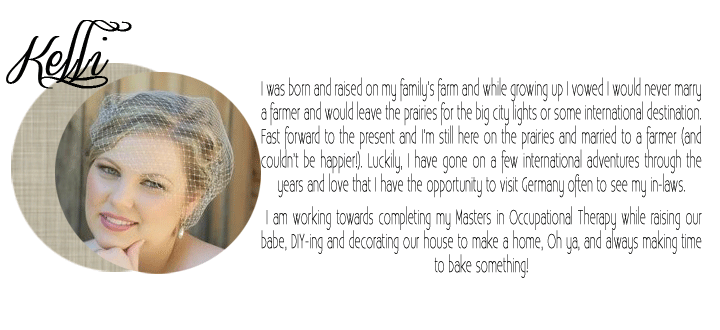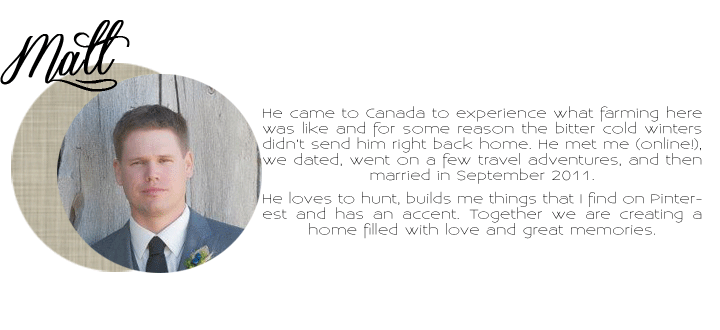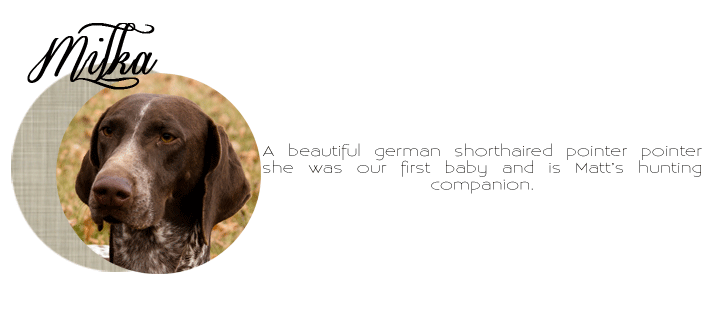 Thanks for wanting to follow our story, that is one of A Pretty Prairie Life!
I'd love to hear from you at prettyprairielife@gmail.com